Régates Royales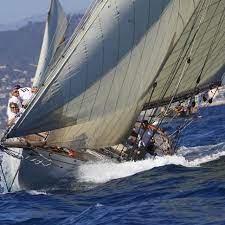 For the 44th edition of the Royal Regatta, come and admire a fleet of fifty Dragon and over eighty classic yachts.
It is a week of regatta off the Lerins Islands for a fleet divided into eight categories according to the size, age and rigging of the yachts. An exceptional gathering with the largest and most famous yachts.
The proximity of the Alnea hotel to the seaside and the Old Port of Cannes, allows you to fully enjoy the Royal Regattas of Cannes.
Whether you are part of a crew or simply on vacation in Cannes, take advantage of our ideal location in relation to the Port of Cannes.
We offer special rates for crews, please contact us by email contact@hotel-alnea.com